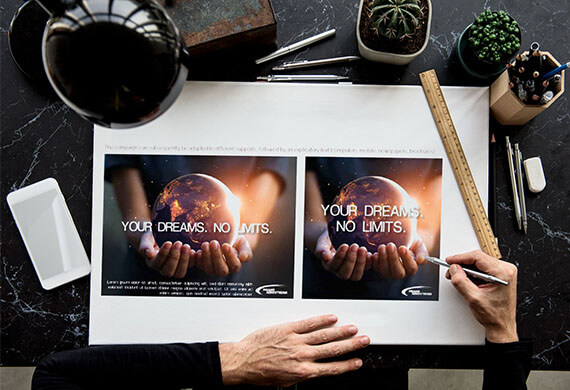 Marketing campaign Your dreams. No limits. for Priano Aerostream
The campaign wants to focus the attention on the concepts of reliability and power that Priano Aerostream embodies.
In fact, it was born from the joint venture between two big companies that are internationally known and having strong potentials and a valuable experience behind. The result is a company, Priano Aerostream, that is able to realise big projects with 'no limits'. The slogan suggests the possibility for the client to see his dreams realised and the image strengthens this idea by reducing visually the distances.
May 12, 2018
Marketing Campaigns
Priano Aerostream