Cross-Media Press Office
MkT Communication offers a complete, cross-media press office activity, with the aim of supporting you in managing relationships with the media professionals. The service ranges a series of services, from copywriting up to public relations, and has been specifically devised for companies dealing with international shipping, transports, customs and logistics. In particular, our agency has in-depth knowledge about the Media & Press business and have been establishing over time a solid network of contacts with magazines and web journals. Our relationships not only include the logistics sector operators, but also national and local, offline and online newspapers contributors.
The MkT Communication's Press Office offers the following highly specialized services:
Creation and distribution of press releases
Creation of advertorials
Management of public relations with journalists of print and online newspapers
Organization of press conferences, interviews and press tours
Media monitoring, press review and reporting services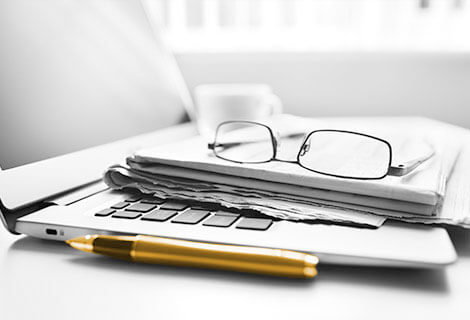 The press office translates your communication needs into press articles that can then be conveyed by the news media. The aim we set ourselves is to make your company wll-known and help to increase its authority. We are at your disposal to conceive and develop a communication project capable of disseminate the message through different types of media, according to your purposes, from traditional printing to digital media. For this reason, we offer continuous, long-term or temporary services, such as performing specific tasks in case of corporate events, product launches or conferences.
Let's talk about your project